Service Description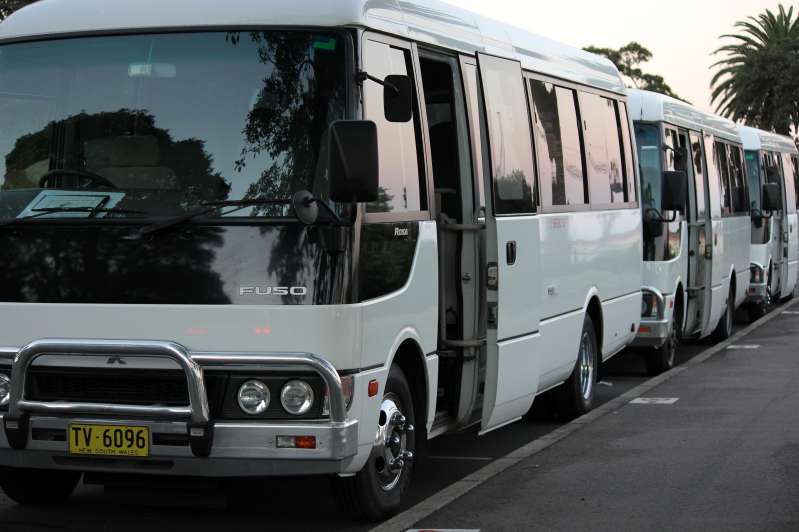 Modern minibus hire in Sydney
Hire Equipped Minibuses for small groups and events from Sydney Coaches!
Sydney Coaches offers special services for corporate and private events with modern and comfortable minibuses in Sydney and around Australia. If you are planning to spend your unforgettable days as a group in a very special and comfort way and at the same time, if you wish to visit as many places as you can in Sydney City or anywhere in Australia then you must check out comfortable minibuses with Sydney Coaches.
Sydney Coaches guarantees your satisfaction from minibus charter and bus hire in Sydney. Whether you need to hire minibus for your corporate or private events, we make sure you will be served with modern charter fleets in Sydney.
Sydney Coaches is able to provide the best transport services for your group leisure days in Sydney and Australia. Whether you want to hire a single minibus or coach for small group leisure days tour, or you want to charter a fully equipped bus for larger group of people, Sydney Coaches can provide you the most modern vehicles at every of its location with the availability of a team of friendly and expert drivers on hand ready to transport you away at your choice of group leisure days location.
Sydney Coaches transport services for your special group leisure days are available at the most competitive rates as per site tour or per Km/Mi rate providing you the exceptional value for your group leisure days bus and coaches hire needs. The special rates means that you have the safe, enjoyable and cost effective transportation for all of your group leisure days in the Sydney or anywhere else in Australia. Sydney Coaches can create and then make your personalized custom group leisure days tour with even more insightful comfort, ease, enjoying and location-based.